Your 2016 Lupus Gift Guide: 12 Great Gift Ideas for Someone with Lupus or Chronic Illness
Thanks to courageous celebrities like Selena Gomez and Nick Cannon, lupus has made headlines more this year than ever before. That means more people are learning what it
really
means to live with a chronic illness. So there's no better time than this Christmas to give a gift that shows you get it. We've put together a 2016 Lupus Gift Guide, so you can choose from one of our 12 positively perfect gifts for people with lupus or another chronic illness.
And with just 2 weeks of shopping left until Christmas, it's time to get serious about stuffing those stockings!
1) Stylish Eye Mask:
Rest is so important with an auto-immune disease like lupus. What better way to ensure that much-needed sleep counts than with a swanky eye mask. We love the variety of colors of the
Escape Eye Mask from HappyLuxe.
2) Infinity Pillow:
Ideal for mid-day fatigue, one of the most common symptoms of lupus, the infinity pillow is perfect to pack along for the ride.
This one from Huzi
would be great for the office, or anytime you're on the go.
3) Gloves with Tech Touch:
Keeping your hands warm is essential when you have Raynaud's syndrome, which often accompanies a disease like lupus. Gloves stay on while using a smartphone, allowing fingers to stay warm and toasty. We love the great detail on the
Echo Touch Ruffle Vent Glove.
4) Cold Hands Warm Heart mug
- Pair the tech touch gloves with a cute mug with a catchy saying, and those whose fingers turn colors in the cold (due to Raynaud's) will love you for it! This cute Kate Spade mug is available from
Barnes and Noble
.
5) Tea Set with French Press and Couva
- Let's keep the theme going with an adorable hot beverage set. For those fatigued-ridden, joint-pained days when life with a chronic illness isn't going well, a cup of hot tea can seem like the best medicine. Our favorite tea flavor? It's a tie between Stash's Peppermint and Licorice, both of which you can snag in this
fabulous Stash Tea Gift Set.
Add a small
French Press like this one from For the Chef
to keep the tea flowing, and use a
Couva Cafetiere cover
to keep it warm and delicious for hours, and you have a gift that will last all year long!
(Note the Couva ships from the UK, but shipping costs are reasonable, and the owner/inventor happens to have lupus, too!)
6) Sassy Pair of Slippers:
No part of the body is spared when it comes to the pain and swelling that lupus unleashes, and the feet are no exception. Add that many can become home bound when lupus is active, and there's a perfect reason to brighten those flare-filled days with a pair of cute slippers. We say skip the beige, though, and choose something with a little flair. Just make sure they have outdoor soles, and are slip-on for easy on and off.
The
Marci Stone
and the
Sienna
by
Pretty You London
are adorable!
7) One-Line Journal
- Short and sweet, this one-line journal allows for daily reflection, even for those whose joint pain impedes the ability to write. You'll also be able to compare entries year to year, which is great for charting mental and physical well-being on an annual basis. This
one from IndieBound
is perfect, and their website lets you find a bookstore nearby with the journal in stock!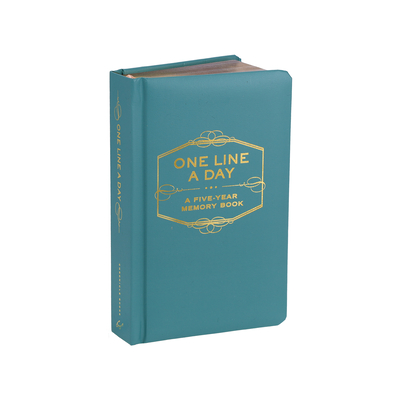 8) Silk Pillowcase or Silk Pajamas:
With lupus, skin sensitivity and hair loss issues abound. So finding a way to protect hair and skin during sleep is vital. Dermatologists agree that a silk pillowcase can make a difference. We
love
our
Betty Dain Silk Pillowcases,
which you can get
at
Sally Beauty
. Add a silky set of pajamas, and the difficulties of managing joint pain and swelling while maneuvering in and out of bed are greatly minimized.
9) Cute, Fitted Sun Protective Tee -
Many with lupus experience sensitivity to the sun, which can limit outdoor activities and restrict physical activity. But sun protective clothing can help. Coverage is key, so anything 3/4 to long sleeve is ideal, and remember to make it cute. The cut and style don't have to scream "sun protected". We love the way this
long sleeve tee from Sungrubbies
fits!
10) Cute Pill Organizer -
For most people diagnosed with lupus or another chronic illness, a lifetime a medication is a given. So keeping pills organized, safe, and secure becomes a daily chore. Make it a stylish one, and you give any pill taker an instant lift to their daily routine. Any stylish pill organizer is an upgrade from the clunky, plastic drugstore version, but we can't help but favor our own 7-day weekly fabric
Pillfold
from
Sara Gorman's Pillbags
.
11) Charitable Donation -
We speak from experience when we say that a donation to a lupus charity, in the honor of someone with lupus, is one of the most heartfelt gifts one can give. In fact, it may be the most personal and sincere gift on our list. For more information, you can find your
local lupus charity here
. When you make the donation, be sure to include your honoree's name, and most charities will send a note alerting the honoree of the donation. Be prepared for tears!
12) Lupus Book -
Because lupus is a chronic, ever-evolving illness, there's always something new to learn on the subject. Consider a book about the disease - and maybe order one for yourself while you're at it!
The Lupus Encyclopedia
is a fabulous resource book, or choose a patient-authored book like
Fabulupus: How to be Young, Successful, and Fabulous (with Lupus)
, or our very own
Despite Lupus: How to Live Well with a Chronic Illness.