S.L.E. Lupus Foundation Webinar - June 26th. Be sure to tune in!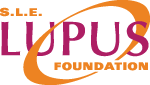 The S.L.E. Lupus Foundation has a great webinar coming up next week you won't want to miss!
It's called "Everyday Living with Lupus: Be Proactive", and will take place on Thursday, June 26th, from 12-1pm, EST. Th
e summary of the event is below:
Living with a chronic illness can be very challenging. One way to cope with lupus is to be proactive about your health, including your overall wellness. This webinar will give you some ideas on how you can manage and cope with lupus on a daily basis. Learn some ways you can live life through a lens of wellness and begin to build or expand your coping toolkit.
Attendee Takeaways:
Le

arn what it means to be proactive

Identify what you can and cannot control in your life

Approach health through a wellness lens

Build your coping toolkit