Rock, Paper, Cocktails! 2015 - Tuesday September 29th. Hope to see you there!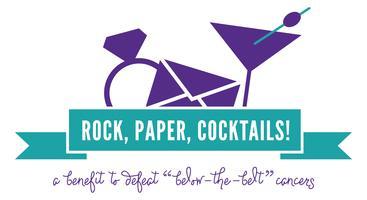 I'm pleased to support the cause once again by participating in the annual Rock, Paper, Cocktails shopping benefit - this year, in a brand new location!
The event, which raises money for below-the-belt cancers, will feature a great selection of fine vendors and local artisans displaying everything from stunning jewelry pieces and beautiful artwork to fine paper/stationery and custom designed bags and accessories. I'm excited to do a little shopping myself!
A few of the featured vendors:
Walton Street Stationery & Gifts
Sara Gorman's Pillfolds :)
Sarah Hollander Botanicals
Details for the fun event are below, and you can buy
advance tickets here.
Rock, Paper, Cocktails! 2015
Tuesday, September 29, 2015
6:00 PM to 10:00 PM (PDT)
Washington Golf & Country Club
3017 N Glebe Rd
Arlington, VA 22207
A shopping benefit to defeat women's "below-the-belt" cancers,
supporting the
mission of the Inova Women's Hospital's Women In Need (W.I.N.) fund, which provides much needed support to under-served women battling gynecological cancers.
VIP Reception 6 p.m. |
General Admission at 7 p.m. |
First Raffle Drawing at 7:30 p.m. | Live Auction at 8:30 p.m. | Event Concludes at 10:00 p.m.
VIP tickets $47, includes one complimentary cocktail + champagne toast to a cure.
Regular admission tickets $37, includes champagne toast to a cure.
Complimentary hors d'oeuvres and sweet treats available with ticket purchase.
Discounted cash bar with complimentary non-alcoholic beverages.
Cash, checks, and credit accepted by all vendors.
Over a dozen local fine gift vendors will be on hand!